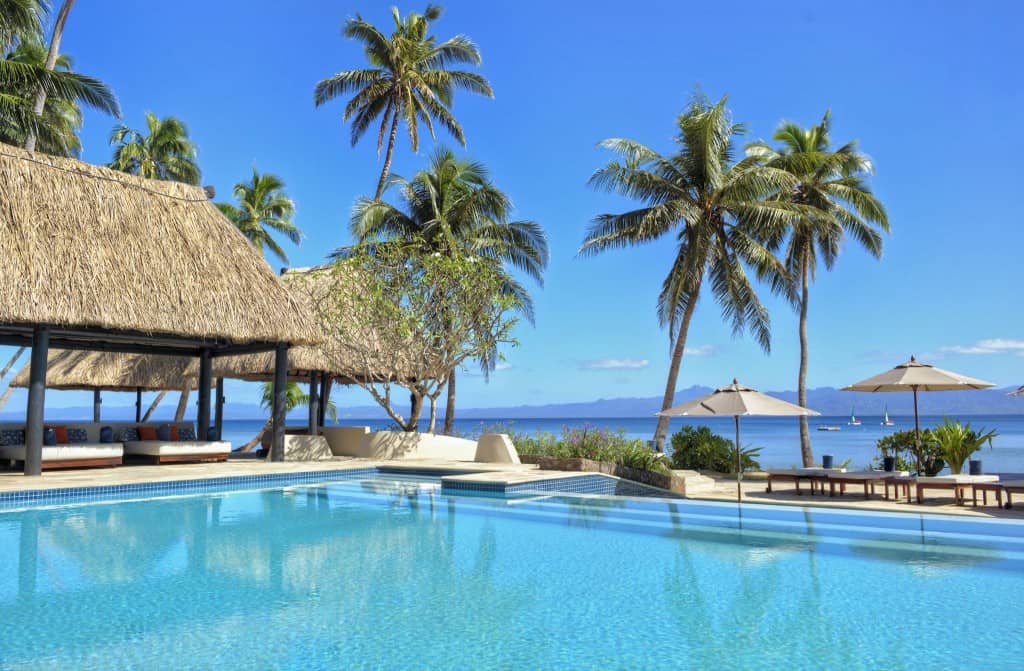 FIJI'S FINEST 5-STAR LUXURY ECO-RESORT! Guests discover the truly amazing resort experience — focusing on rest and relaxation, authentic cuisine and culture, and exploring the incredible secrets of nature and the local environment. A great variety of unique interactive activities, lifestyle-enriching experiences and attractions make this Fiji's Best Family Resort in addition to a Romantic Luxury vacation for couples. Anyone with a sense of adventure and the desire to experience one of the most beautiful places on the planet will love Jean-Michel Cousteau Resort.
Meet and greet at Nadi & Savusavu Domestic Airport
Most resort activities including 5 off site excursions scheduled on a weekly basis, family & adult boat snorkel trips with resident marine biologist, snorkel equipment, yoga
Wi-Fi, daily wash & fold laundry service, evening entertainment, & return vehicle transfers from Savusavu Airport to the resort.
Daily Bula Club for children from 8:30am – 9:00pm, Fijian buddy for children 6 to 12 years on a maximum 1:5 ratio and an exclusive nanny daily from 8:30am to 6:30pm for each child under 6yrs at time of travel, plus one dedicated nanny per bure from 6:30pm to 9:00pm. Teenagers have a dedicated activities staff member 8:30am to 6:00pm.
New Year's Eve party – Degustation menu & entertainment at no extra charge.
ULTIMATE 5* FAMILY ADVENTURE! Jean-Michel Cousteau Resort is an award-winning luxurious island vacation destination in the South Pacific.
Offer includes flights with BA, transfers and 10 nights in a Garden View Bure on Full Board basis (a la carte breakfast, lunch and dinner with non alcoholic beverages).
Also included:
New Year's Eve Party
Daily Bula Club for children from 8:30am – 9:00pm
Most resort activities including 5 off site excursions, family & adult boat snorkel trips with resident marine biologist, snorkel equipment, yoga